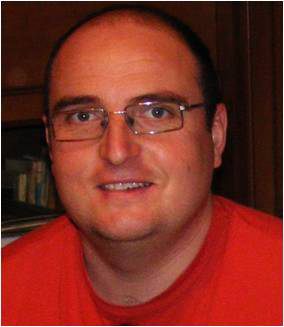 Nume: APARASCHIVEI Danut Dumitru
Tema: Comunităţi umane şi creaţia lor materială şi spirituală în preistoria şi protoistoria spaţiului carpato-nistrean
Partener: Academia Română, Filiala Iaşi, Institutul de Arheologie, Iaşi
Proiect: MENTALITY AND DAILY LIFE IN NORTHEAST OF MOESIA INFERIOR PROVINCE (SCYTHIA MINOR) IN I-VI CENTURIES AD
Date de contact: danaparaschivei76@yahoo.com
Curriculum Vitae
Name and address of employer: Archaeological Institute in Iaşi of the Romanian Academy-branch Iaşi, 18, Lascăr Catargi, 700107, Iaşi, Romania, tel/fax: 03322106173
Education and training
1999-2007: PhD - "Al. I. Cuza" University, Iaşi: Genesis and Evolution of the Roman Cities from Lower Danube (Ist-IIIrd Centuries A.D.) - cum laudae;
1998-1999: Master's degree - "Al. I. Cuza" University, Iaşi, Faculty of History - The Sources of Ancient and Medieval Romanians History;
1994-1998: Degree of Licentiate in History and Philology - "Al. I. Cuza" University, Iaşi, Faculty of History, branch History and Latin language and literature;
Occupational field - Archaeology and Antique History: Roman and Roman-Byzantine period from Lower Danube:
Genesis and evolution of Roman cities
Antique urban architecture
Antique medicine
Romanization and acculturation and specific problems
"Small finds"
Mentalities in Roman time
MENTALITY AND DAILY LIFE IN NORTHEAST OF MOESIA INFERIOR PROVINCE (SCYTHIA MINOR) IN I-VI CENTURIES AD
The items related to "every day life" were considered only peripherally in the historiography concerning Lower Danube. We have not in this area, perhaps, so many and rich sources as in other provinces, but what it exist there has not been exploited enough. In addition, such a topic requires the use of a very large range of information provided by several scientifically domains related or not with history; interdisciplinary is, also, essential. This is what we try to accomplish by the proposed project.
Target area is the northeast of province Moesia Inferior (Scythia Minor) and the chronological markers are I-VI centuries AD. The amplitude of this theme compels us to focus our attention on several items related to daily life in the region, for which we can use a wide, but controllable, range of sources. We'll use in particular the archaeological materials so called "small finds" from Dobroudja archaeological sites, that has been already published, and over two hundreds non published, especially from Ibida archaeological site.
By processing and publishing the new "small finds", interpretation of already published material, but using also the epigraphy, numismatics or other sources, will examine issues related to fashion in Roman and Roman-Byzantine time, personal health care policy, education of children, entertainment activities (games, cultural activities, sports competitions), the mentality of ancient human been (aspects like the relationship with the divinity or attitude toward death). The disciplines related to archaeology, and we refer here at archaeozoology, vegetation history and arhaeobotany, paleoanthropology, cultural anthropology, ethnoarchaeology, paleopedology arheo-physics, experimental archaeology will be used in our attempt to address issues related to environmental conditions in the daily life, the perpetuation of habits in the region according to the specific climate, soil, geographical forms, cuisine, any disease who could affect population.
Representative works:
The book Oraşele romane de la Dunărea Inferioară (secolele I-III p. Chr.), Editura Universităţii "Al. I. Cuza" Iaşi, 2010, 390 p. (in Romanian with French summary)
Objets vestimentaires de Dobroudja romaine-byzantine, in Studia Antiqua et Medievalia. Miscellanea in honorem annos LXXV peragentis Professoris Dan Gh. Teodor oblata, edidit Dan Aparaschivei, Iaşi, 2009, p. 69-78;
Le culte impérial et les flamines municipaux en Mésie Inférieure et Mésie Supérieure, in Archaeologia Bulgarica, Sofia, XI, 2007, 3, p. 91-100;